Welcome to Megadeth, Arizona!
In honor of the release of the Megadeth album, Risk, Capitol Records, Megadeth and the Megadeth, Arizona Ministry of Tourism thank you in advance for your visit to the pioneering website that became the first and finest rest stop on every internet roadtrip.
More interactive than before and as rich in Megalore as ever, the biggest little city on the internet is proud to welcome first-time visitors and returnees for even more great games and gossip, romances and rumors, stories and queries, mail, memories and music!

If you are putting a link to Megadeth, Arizona or are a press person that needs graphics for your feature click here!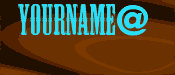 Plan your Megadeth, AZ intinerary here!
Visit the Digital Drive-In, to view our low and high bandwidth video clips!
Tune into new and previously unreleased Megadeth tracks on K-Deth 101.
Visit Vic's Cactus Hut, Megadeth, Arizona's Official Gift Emporium.
Fill out a comment card at First Amendment Welcome Here
Share a tale or two with other Megadethers at the Resurrection Connection.
And finally, don't get outta Dodge without paying your digital respects to the Megacitizen of the Week, a local salute to the fans whose monumental devotion has earned them the keys to the city!